The best flight sim mods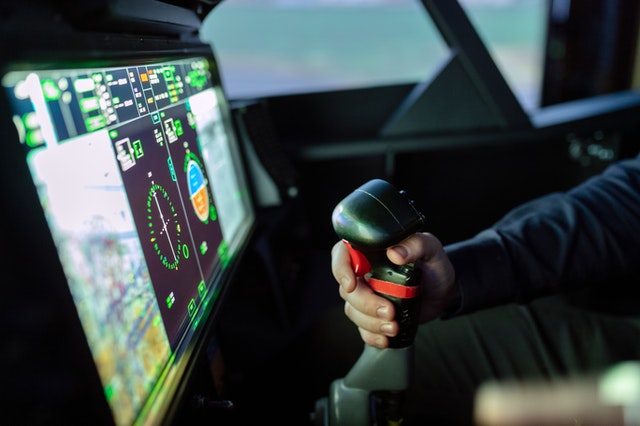 Mods can enhance the gaming experience, and we've been modding games for decades. From hairstyles in Skyrim to buildings in Cities: Skylines, mods improve your experience and make it unique. The same is true for Microsoft Flight Simulator, and if you've already got a Flight Sim-ready PC, why not go the extra mile and tailor your experience to your dreams and desires.
The Best Microsoft Flight Sim Mods
Change your plane 
1. Sci-fi Ships
Flying a plane is cool, we can all agree with that. What's even cooler than flying a plane, though? Flying a spaceship. Eggman28's mod lets you turn your plane into a number of famous ships from science fiction films and television shows. These include the USS Enterprise of Star Trek, and Star Wars protagonist Luke Skywalker's X-wing. After all, video games don't have to be realistic. 
2. Liveries Megapack
A livery is a design on your plane, so the Liveries Megapack lets you change the appearance of your plane to be part of a real-life airline. This mod lets you customise the appearance of 15 different types of aircraft with the liveries of over 300 airlines, meaning you can live your dream of being an airline pilot. 
3. F/A 18
If being an airline pilot isn't for you, this mod will let you try your hand at flying a fighter jet. Contributed anonymously, this is a mod that the community wanted for a long time and was given to them. It may not be perfect (the landing gear doesn't work, among a few other minor things), but you'll still get the experience of being a fighter pilot from it. 
4. GTN750 Mod
This mod simulates most of the Garmin GTN 750, a navigation aid used by pilots in real life. This means that the mod lets you experience almost all of the parts of flying that you otherwise wouldn't – pre-departure checks, flexible flight planning and even the touchscreen the gadget has. While it is limited by the state of the game, it's still a great way to work on your piloting skills. 
Change your purpose
5. Self-loading cargo
Flying a plane with cargo in it and having a purpose as you explore the world of Microsoft Flight Sim adds a whole new dimension to the game. The Self-Loading Cargo mod lets you do just that and simulates communications with your cabin crew as well as some passengers. You'll also receive a grade after you've landed, letting you know how well your passengers think you did. 
6. LukeAirMod
Being a pilot for an airline wouldn't be complete without announcements, passengers or serving food, which is exactly what LukeAirMod lets you do. More airlines are being added to this mod all the time, so if your favourite one isn't on there now, it may be soon. This gives you a more immersive experience of a game that's already fantastic!
7. Idaho Bush Trips
This mod gives you a series of small missions that let you adventure in Central and North Idaho as a bush pilot. You complete missions as you fly over the thick forest, winding rivers and snow-capped mountains. 
8. NeoFly
Being a pilot is all well and good, but what if you want to be doing complex missions that involve landing in out of the way locations or delivering cargo to people? Well NeoFly lets you fly as a bush pilot, completing missions that go beyond being a regular cargo plane pilot or an airline pilot. 
Change your surroundings
9. Godzilla
Who doesn't want to see famous movie scenes as they fly over iconic landmarks in games? If that's what you want, this mod which replicates a scene from the 2014 Godzilla film and lets you see Godzilla himself in San Francisco bay near the Golden Gate Bridge adds an element of danger to flying in the area. 
10. Stonehenge
Stonehenge is an iconic landmark, known all over the world. This mod makes the monument as it appears in Microsoft Flight Sim more detailed, ensuring you recognise the iconic landmark as you fly past. 
11. Star Wars Scenery
Star Wars has captivated imaginations for decades, so it seems only right that it also makes an appearance in Microsoft Flight Sim thanks to Eggman28's mod. AT-ATs, Star Destroyers and more add danger, depth and detail to an already unforgettable game. 
12. More realistic water 
All games have their issues, and for Microsoft Flight Simulator, this happened to be the water in Alaska, which was just a bit too high. This mod fixes that for over 400 bodies of water, giving you the breathtaking views and panoramas you'd expect of the largest US state. 
13. Global AI ship traffic
Flying over an empty ocean, while impressive, might get a little monotonous, so this mod is here to spice things up. It adds a wide variety of real-world ships, from fishing boats to aircraft carriers to the bodies of water in the games, adding an extra layer of realism to it. 
 14. REX Game Studios' Weather Force 2020
Using real-time weather information, REX Game Studio's Weather Force 2020 updates every 10 minutes and is supposedly accurate to 1/8th mile of the weather event thanks to information from the National Oceanic and Atmospheric Administration (NOAA). This changes the whole experience of the game and flying, especially when you can see the weather you're experiencing on the real-life weather forecast for the area you're flying over in-game.
 Summary
There you have it – 14 of the best Microsoft Flight Simulator mods. Whether you want to customise your plane, try a career as a pilot or change the scenery as you fly past, there's something for you in this selection. You can add realistic tools, famous ships from science fiction or even the King of Monsters, so pick your favourites and keep flying!