How to find gold nugget with a metal detector?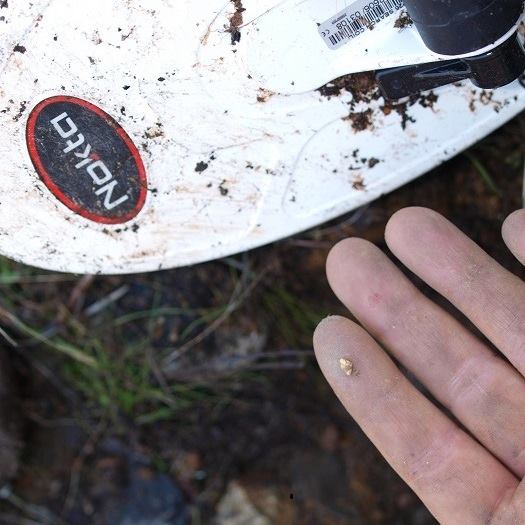 For many treasure hunters, the search for gold nuggets is something that is not done on a regular basis, which is why in this article we will detail and advise all seekers who wish to start with this valuable branch of detection. But there are a few tips to achieve this.
Finding gold nuggets is something that takes a lot of skill, as you have to analyze the terrain at all times, know which areas to look in, or just which detector is best to find them.
Where to find gold nuggets?
As we also do in finding treasures, relics and coins, the key to finding the gold nuggets is to analyze the terrain. We will need to have basic knowledge of the type of soil and its constitution.
The best soils where gold nuggets can be found are gold areas, rock formations, faults, and soils with high mineral content. One of the places where gold accumulates the most is in rivers and mainly in dead water areas, which is the area of a river bed that bends and that can be quickly bent. Identify because we will see leaves, trunks and various accumulated remains.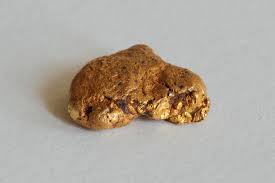 Once we have some basic knowledge of the types of terrain and already know where we need to go, we will start to analyze the types of rocks related to gold and its derivatives, like quartz, which are of different colors including the most famous. is white pink and gray. The most important thing is to find the Goldline zone because it is the way for the gold to be transported in stream.
In its original form, gold appears in igneous veins where it is deposited. Another very important way to locate gold nuggets is to take into account old mines, streams or monuments. We Spaniards are fortunate to live in a land rich in mining materials, even some mines date back to Roman times.
Which detector should we choose?
Many fans of metal detectors are unsure of which detector to use when looking for gold nuggets as there are many models on the market.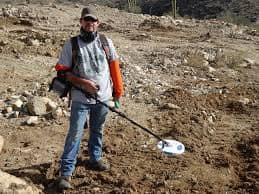 We don't have to mistakenly believe that detectors all work the same way, because there are specific detectors for gold, others for the beach, coins or even detectors to find ancient graves. . Other factors to consider when researching are finding a suitable setup, as well as good soil balance, correct frequency, adequate sensitivity, etc.
According to some manufacturers, detectors operating on a frequency of 18 kHz can already find nuggets, but in an actual situation prospecting in heavily mineralized terrain, they are far behind compared to equipment operating on frequencies of 45 kHz or higher. The Minelab Metal Detector is the number one manufacturer of gold nugget metal detectors.