Tips to Make your Clothing and Accessories Brand a Success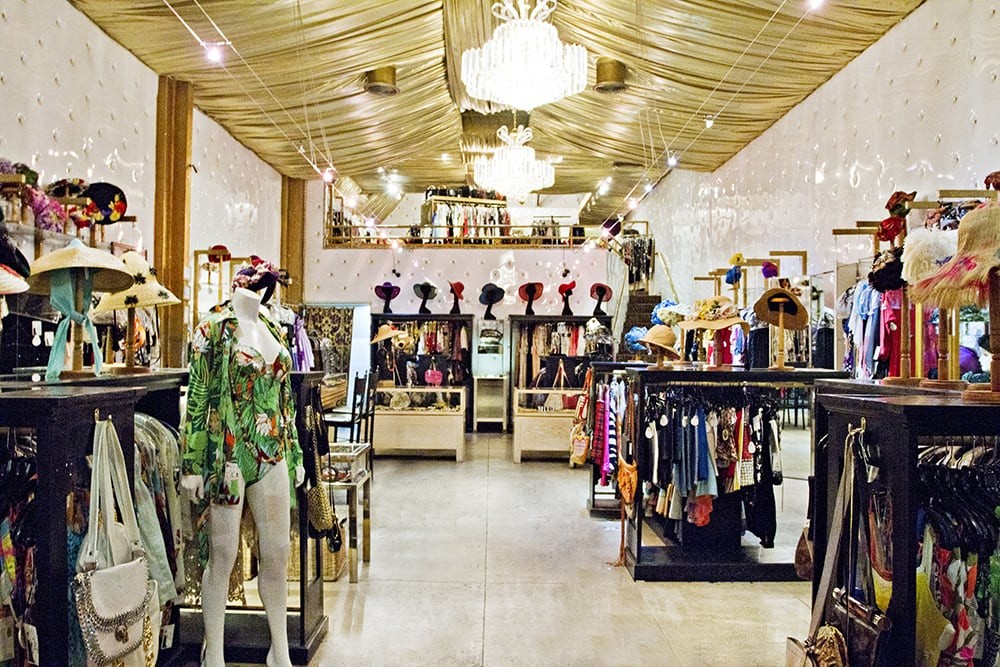 Do you want to know why or how to improve your brand and bring success to your business? Below are some amazing characteristics mentioned on how you can build your successful Clothing And Accessories Store.
In today's business environment, gaining an edge is nothing but a clear challenge. There are thousands of businesses everywhere that are engaged to get the limelight. A brand has to do everything that it has in its power to stand out from the crowd and to better itself.
This article will get to know top tips to make your brand successful and how you can be different from everyone.
1.  Competitiveness
For any brand, it would be successful; it has to become incredibly competitive and challenging. This will include possessing a whole team to work behind the brand. The entire team should consist of everyone from any basic administrative assistant to those in higher positions. Truly succeed, it has needed to be as competitive as possible. You will not get anything by just sitting and hoping for something good happening. The rising brand reaches above and beyond the customers' expectations to maintain its edge in the business industry.
2.  Distinctiveness
To make your brand memorable and attractive, you have to be distinctive and creative. As you know, the world's famous brands have gained this by being outstanding. Take the example of Apple. It is internationally renowned for its minimalist design and technology approach and its innovative products as well. And then Starbucks is famous for its high-quality products and assistance that are internationally consistent across every store. If you give your clients any particular or specific reason as to why they should use your services, they will undoubtedly keep them coming back to your store.
3.  Passion
Although it is possible to create a store brand in a very short time with no passion but to maintain its achievements for a long time is incredibly tough with no passion at all. If you give a little look at the history of the most successful people, you might end up finding that most of them had a passion for what they did.
Passion is kind of a force that will lead you through the things that you think are way too challenging even to consider. It will also keep you motivate you to work harder than everyone to bring excellence continuously. If you have a true affection for your store, then that affection will transfer to your customers, who will start to feel as passionate and enthusiastic about your brand as you are.
4.  Consistency
Regardless of what we discussed in the above points, you still have to be consistent in your brand's performance. Consistency is very important for brands to stand out of the crowd and be memorable for your customers for a long time. Being consistent will make your customer feel loyal automatically to your brand as well. Always delivering the right goods and services of your brand will also enhance the business in the future.
5.  Leadership
Influential leaders support the greatest brands in the world, and they continuously aspect further greatness. Even if it is your clothing or accessories brand, you need to have an influential leader backing you to succeed. It is because people follow their influential leaders and want to adopt their life. Therefore, it improves your brand exposure and leadership. Every well-known brand has its leader who gives people precious lessons about leadership and strength.
As a brand owner, you have to make your business a big part of your life to motivate your workforce and your customers to have the same passion for your store. This will bring everyone linked to your brand to feel connected with it as passion deeply.
6.  Exposure
One of the other vital factors of a successful store is exposure. Several famous brands of different niches incorporate marketing channels to reach their target audience. This marketing can also include videos, social media, and various marketing experiments to attract customers to their brand.
Back then, it was a really hard job to increase your exposure to the clients as it requires a big budget. The internet and social media play a special role and have made it so far very easy and feasible for everyone for their brand exposure. By only having your presence on any social media site, you can reach out to your customers through numerous channels. Through this marketing exposure, you have a bigger chance of reaching your clients than ever and creating a brand on an international scale.
7.  The familiarity of the audience 
Finally, you can't obtain any of the above characters with no knowledge about your target audience. This is very simple. You can do this simply by having deep research about the choice and budget of your audience.
Understanding your audience's demographics will not only promote your content quality, but it also helps you address your customers in a way that will immediately appeal to them. In return to this, it will motivate you to build a powerful connection between your audience and business.
Conclusion
Every well-known brand and store adopts the mentioned characters to make their business better and improve their impression. This also, in turn, motivates their customers to buy from their brands and become loyal customers. And then it makes every small store into a bigger business.