Know Why India is a Preferred Destination for IVF Treatment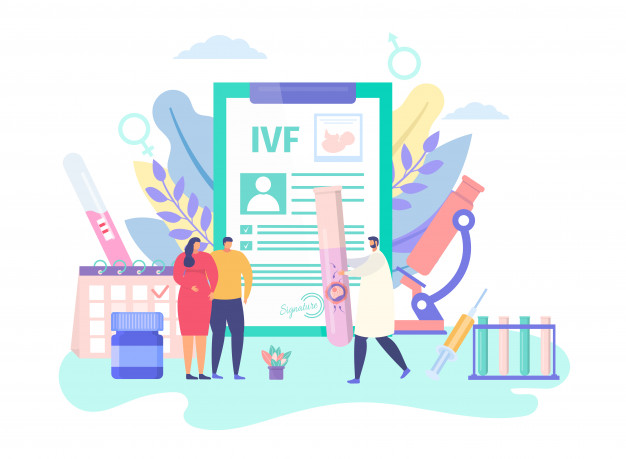 As a result of the continuously developing infrastructure and advancing medical research, India has managed to establish itself as a country with the best medical facilities and a vast pool of medical professionals around. Over the years, thousands and millions of people from every part of the globe have visited India in search of some high-end medical solution for their specific infertility issues.
Infertility is an issue that has caused widespread unhappiness among millions of couples around the world. But there is a solution. IVF or In Vitro Fertilization involves the fertilization process taking place outside the body. Ovulation is monitored in women and stimulated to make the ovaries release as many eggs as possible. These eggs are retrieved and made to fertilize with the sperm externally. The fertilized egg is stored and then transferred back to the uterus for implantation.
The success rates of IVF clinics in India are the highest in comparison to other parts of the world, and the cost of treatment is also low. The following reasons play a huge role in attracting people from every part of the globe to come and enjoy the benefits of the best infertility treatment in India.
Skill And Medical Expertise Of The Doctors
India flaunts IVF specialists who have years of experience complemented by specialized training from renowned places, both in India and abroad. Their continuous contribution in this field has earned them plaudits. It has also led to unprecedented progress in the development of breakthrough technologies.
Inclusive Fertility Laws
So far, the policies and regulations regarding fertility laws in India have been open-ended. No restrictions are imposed on the infertile couple to undergo any fertility treatment, nor is there any specific procedure to seek an analysis of how successful the IVF treatment has been. Besides this, some rules have been established to regulate the process of any fertility treatment, and fertility and gamete banks are motivated to follow these rules and other ICMR guidelines to maintain the confidentiality of their donors, patients, and surrogate mothers.
Affordable Prices
Despite the state-of-the-art infrastructure available in various treatment facilities in India, the prices for IVF or any other complex treatment remain pocket-friendly. The cost of IVF treatment in India usually ranges between 3000 USD to 5000 USD, whereas in the US, it is around 12,000 USD. The lower costs have made such treatments possible for a lot of childless couples, thus attracting them to infertility treatment in India.
Premium Infrastructure
The infertility treatment facilities in India have a very high success rate and a sharp precision in several complex procedures specific to infertility including IVF, Natural IVF, IVF with an egg donor, embryo donation, assisted hatching, laparoscopy. Even advanced techniques such as Assisted Laser Hatching, oocyte & ovarian tissue freezing embryo biopsy, and personalized embryo transfer are performed regularly and have a lower price range than most of the other countries.
The above-mentioned reasons are a few of the factors that have helped India establish a name in the world of IVF treatment.