Why might your product fail?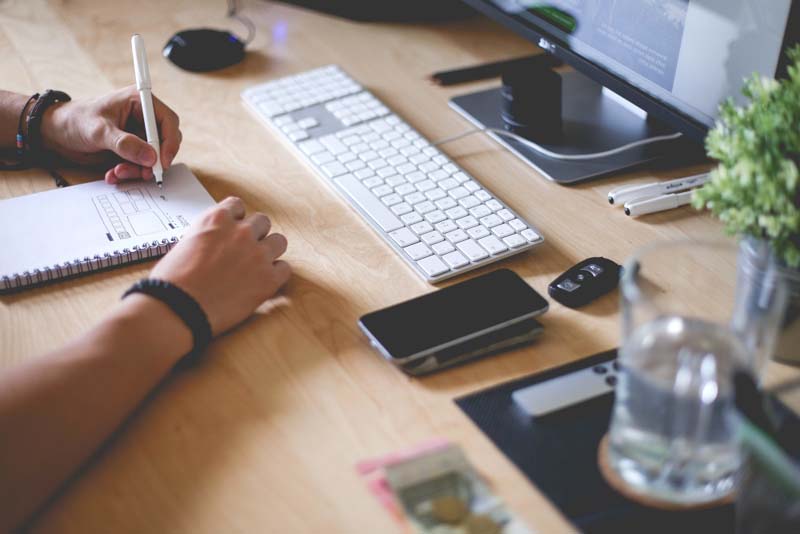 Top reasons why a website or mobile app fails. Practical tips for problem-solving. How can SECL help you build successful software?
Top reasons why your product might fail
There are a considerable number of startups worldwide, but more than 90% of them fail within the first 5 years. Many attribute this to a lack of funding, but there are plenty of reasons why they might fail. At seclgroup.com, you will find a team of specialists allowing you to create high-quality software that users will love.
Today we want to discuss why your product might fail and how they can be solved.
Your idea is irrelevant
Today there are a considerable number of the same type of sites and mobile applications. People often need to study the market and understand their potential users' real needs.
Before developing a project, you need to understand how it can be helpful to users and how your competitors are trying to solve this request. The better you can analyze the market, the better.
In addition, if you need investors, they are more likely to invest in unusual projects with no analogs in the market. However, in pursuit of a unique idea, you should not come up with something crazy that society is not ready for.
Lack of funding
Funding is an essential aspect of software development. However, there are plenty of accessible frameworks and libraries out there that can help keep the cost of writing code down.
SECL specialists will immediately tell you the total price for creating a website or mobile application and will stay within the agreed amount. This company values ​​​​its reputation, so it directly discusses the cost of its services and never breaks its word.
Problems with the team
Usually, a whole team of specialists works on a project. You must unite with like-minded people who will share your values ​​and work for the success of a common cause. Disagreements often arise even between close friends, but when you are working on a common cause, you need to focus on achieving your goal and not on sorting out the relationship.
Too much competition
When you are just starting to develop a new project, you need to study the market carefully. After you select the top 10 main competitors, you need to determine how you can surprise users and how your project will fundamentally differ from the rest. Otherwise, completing it will be challenging for you, and most likely, your project will fail.
Wrong pricing
Usually, in the market, the cost of goods is calculated as the cost multiplied by 100%, but such a system may not work if you provide IT services. You spend a lot of money on software development and want to return it as quickly as possible. But if you set your price too high, you may scare away potential customers.
Another common mistake is setting a low price, which does not cover your company's costs. The easiest way to attract customers is low prices compared to competitors. However, there is a threshold below which you cannot go; otherwise, you will work at a loss.
Failed to gain an audience due to poor marketing
Perhaps you know the phrase: advertising is the engine of progress. The better you think through your marketing system, the easier it will be to attract new users. You can use different tools, ranging from online advertising to email newsletters.
It will be good if you additionally maintain social networks, where you will publish information about your new products or events that are important to you.
Bad customer service
When developing an e-commerce platform, you must ensure that customers can buy your products in a few clicks at any time and place convenient for them. Many customers abandon a purchase if they have problems with their shopping cart or paying for items. SECL specialists will help you create such software, where orders take only a few minutes.
Late to market
If you find out that your competitors are planning to release a similar product, you need to do everything possible to get your product out sooner. If you win the potential race, you can win more customers or bury your competitor.
This problem intersects with high competition, so it is worth reiterating that market analysis is fundamental.
Professional burnout
You may lose interest over time when you work too long on one project. You need to order outsourcing services to avoid drowning in a routine. For example, when creating a complex multi-project project, the creation of the site can be entrusted to SECL specialists, while you can take care of more important things.
How will SECL help your project be successful?
SECL specializes in the development of websites and mobile applications. The company was founded in 2005 and, during this time, has been able to implement many projects. A large team of high-level specialists is ready to bring any idea to life and help you successfully develop your business.
Among the main advantages of the company are:
Extensive work experience;
A large number of specialists;
Attention to detail;
Customer focus, and much more.
The company has US, Canada, and Ukraine offices, but customers from different countries can apply here. The better you explain to the specialists the concept of your project and what result you want to get, the easier it will be for them to complete it. If you don't like something, you can safely talk about it, as the final result will depend on it.
SECL specialists immediately conduct testing to make sure that the software can perform the necessary functions and will be liked by your potential customers.
Also Read: Mobile App Development Process