Best Earphones under 500 Rs in India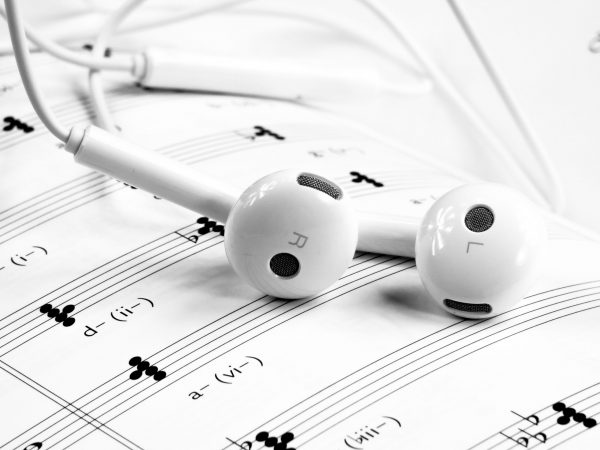 Area you in search of a good quality earphones to listen to music, to take calls, and much more? But due to the large variety of earphones, you are confused and stuck with a headset. Which earphone is good to buy?
That's why here I am to give you the answer to your question. In this article, I am going to give you a list of 3 best earphones under 500 Rs. All of these earphone cracks all the parameters of a good quality earphone like better sound quality, comfortable design, high-quality bass, tangle-free wires, and much more. So here is the list of 3 Best earphone under 500.
1. boAt Basshead 152
In the list of 3 best earphone under 500, in the first place, we have boAt bassheads 152. We all know boAt is one of the greatest manufacturers of earphones and speakers. In this boAt bassheads 152, company provides you 10 mm drivers which produce crystal clear sound and high-quality bass and an inline remote to pause and play music, to take calls and etc.
Now let's make shiner the specifications of this marvellous earphone.
Specifications:-
10 mm neodymium drivers
Metallic earphone
Inline remote to take calls, play/pause music, to play next/previous song.
Braided wire to resist wear and tear
Angled 3.5 mm jack gold plated
Frequency is about 20 Hz to 20 kHz
Length is 1.2 mt
The microphone is available
Here are some pros and cons of boAt bassheads 152.
Pros:-
Do not slip from your ear
Good looking
Lightweight
Tangle free
Soft earpiece
Durable
Cons:-
Also read – Best Wireless earphones under 3000 Rs
2. Realme earbuds
At the second position, we get Realme earbuds. Realme provides us with a low budget earphone with great qualities. In this earphone, Realme provides 45° angled ear tips due to which earphone doesn't slip from your ear canal and magnetic clamping which makes wire tangle-free.
On the wire there is a kevlar fabric protection which makes wire durable, heat resister, and also gives stain protection. Now here are some specifications of the Realme earbuds.
Specifications –
11 mm drivers to produce high volume sound
Frequency is 20 Hz to 20 kHz
The total weight is 13.5 gms
The size of the audio jack is 3.5 mm.
Length of the wire is 1.25 m
Pros and cons of Realme earbuds –
Pros – 
Amazing build quality
Very loud
Comfortable
Premium look
Durable
Lightweight
Tangle free
Inline remote with 3 buttons
Cons –
Bass is overpowered
Inline remotes are hard to press
3. JBL C50HI
In the list of 3 best earphones under 500, at the third position, we have JBL c50HI. In this marvellous earphone, JBL provides soft ear tips which are comfortably fit in your ear and earpiece is tilted at 45° due to which they do not slip from your ear.
JBL installed 8.66 mm driver for good quality sound, clear vocals. Inline remote through which you can play/pause, next/previous, song. Here are some specifications of JBL C50HI.
Specifications –
The size of the drivers is 8.66 mm.
3.5 mm gold plated jack at 90°
The length of cable is 1.2 m
The frequency is 20 Hz to 20 kHz
Microphone available
Inline remote
Let's make shiner the pros and cons.
Pros –
Awesome sound quality
Clear vocals and extra bass
Loud voice
Very light in weight
Cons –
Not tangle-free wire
Not premium look
Average build quality
Conclusion
These were the 3 best earphones under 500, that are suitable for buying. All the earphones are easily available on Amazon, Flipkart, and dedicated offline store. You must consider all the factors while looking for the best one.
Our verdict is that each and every earphone present in this article of 3 best earphones under 500 Rs is best but boAt bassheads have the amazing build quality, a tilted connector, the chances of damage is very less you must consider this point if you need a long-lasting earphone. If your budget is good then you can go with the best earphones under 1000 Rs.
This is all in the article. We hope that this article satisfies search intent if you still have any queries or suggestion, the hesitate to mention them in the comment box.