Valid facts involved in reshaping retail business using data and analytics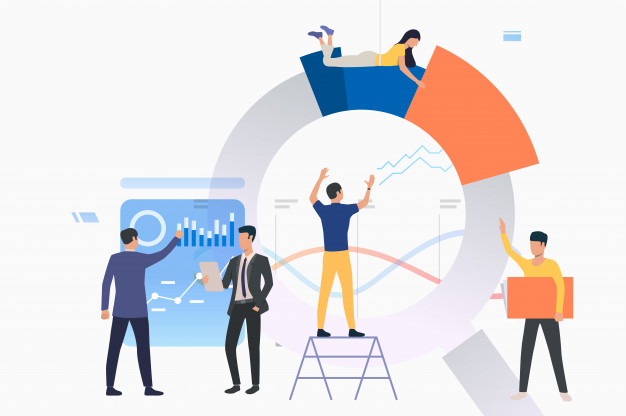 Consumers do focus more on the product quality offered when compared between brands. In today's digital era, the shopping experience has gone through drastic changes with online stores providing door-step delivery options saving the consumers' time and energy. Data analytics for retail business must be reshaped once in a while to provide a seamless shopping experience. Keep reading as we showcase valid facts and methods that can help cope with the ever-growing e-commerce business.
Personalized recommendations:
After online shopping came into existence, many people find it challenging to filter the right source to purchase their needed products. This is where you need to use data analytics for retail to provide personalized recommendations to all your online store visitors based upon their past purchases, feedback, browsing history, and the items they have liked in recent times. You can even send out such recommendations as push notifications, personalized emails, or SMS to improve the overall conversion rate.
Targeting customers through dynamic pricing:
Data analytics for retail should change according to customer needs, and this is where dynamic pricing comes in. Providing a flash sale once a year sounds beneficial to your business, but you need to stick to dynamic pricing when it comes to enhancing the customer base. It means you must host random flash sales with a beneficiary discount provided to the customers.
This way, an uncountable number of people shall eye on your online store and wait for the next sale to start upon. Drop the prices of your products according to customer behavior. This way, immense traffic can be expected to the online store throughout the year and in the future.
Provide ultimate support through chatbots:
While walking through an offline store, the customers can clear their queries about purchasing a product by conversing with the working employees. The same kind of ambiance must be provided to the online store visitors too. Having a chatbot shall let people clear their queries on-the-go and convert them into a long-lasting customer. The chatbot must be created to answer every other common query a customer shall have while browsing through your online store.
For enhanced assistance, you can list a toll-free number through which the customer can interact with the representatives. Make sure the contact number is a toll-free one so that every other online store visitors shall look forward to clearing their doubts other than thinking twice to reach the phone number in the first place.
Reshaping retail in the current pandemic situation:
Since the coronavirus pandemic started to arise, a huge impact was reflected upon the consumer's expectations and buying behavior. People have turned more cautious, and still, they have got a long way to accept the new normal. As shopping has turned out to be a difficult task, you need to reshape the retail business with the collected set of data analytics. Following is a set of consumer trends that you need to go through to let your customers shop conveniently and enhance the existing customer base.
Create an online shopping store that every other customer searching for your products shall look into and place an order at ease. As everyone has started to use the internet, browse for their needed products, launching your online store right now shall be a wise decision.
Customers are quietly analyzing their needs and only investing in the things they require at the moment. This is why you need to list out products that shall improvise the overall sales record and let the customers visit back the website once in a while even after the pandemic situation ends.
Consumers are staying indoors in this COVID-19 pandemic, which has made them look for contactless delivery and online payment methods. Make use of the collected data analytics for retail, unleash them according to the consumer's current needs, and make sure to provide multiple online payment options from which they can choose the one that remains convenient for them at the moment.
Getting in touch with an end to end sales enablement service provider is highly recommended to create a unique path to success in the e-commerce business.