How To Integrate Digital Marketing in Your Business: Essentials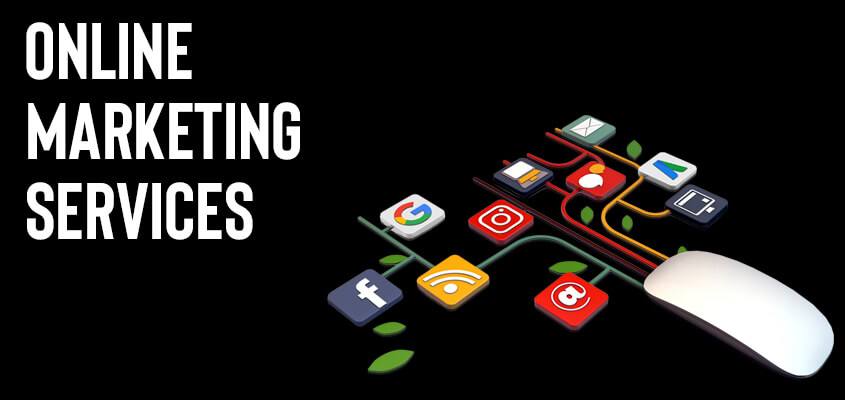 Wondering where to get started in this vast pool of digital marketing activities? Then this blog is for you.  
Inbound marketing agencies are one of the most important marketing efforts today and hence, you need to get started if you haven't already. 
Before we move on to the top 5 tips below, here's one recommendation. For a professional and holistic approach, you should either consider learning digital marketing yourself or hire top experts to conduct a corporate training in digital marketing for your business.
These programs will help you with a 360 degrees approach of digital marketing to ensure you don't miss out on any lucrative opportunities. 
Moving on, here are some ways you can integrate digital marketing to your business so make sure you share this resource with your marketing team/colleagues. 
1. Build a User-Friendly Website
One of the core essentials of a successful digital marketing strategy includes a good website most of the times. Hence, you must spend significant time and resources on building the right website which is user-friendly. 
Keep it easy to navigate and don't have too many things on the same page. Make it as easy as you can for the users. Google prefers those websites who optimize for users which directly increases the time spent on your website. And now, there's no need for coding knowledge to build one. You can use platforms like WordPress who make this job a whole lot easier. 
2. SEO-Optimize Your Website 
Optimizing your website for the search engines is the next step for your digital marketing plan. SEO is all about using the right keywords and creating a web of your site on search engines like Google to increase traffic and visibility. 
Of course there are paid ways to rank your website which we will discuss further but what's better than ranking your website organically on the world's largest search engine Google. The 3 aspects of SEO: on-page, off-page and technical are essential to make or break your game on search engines. And this is one of the most important digital marketing elements hence don't miss out on attending this credible SEO training program. 
3. Use emails as the biggest marketing communication tool
Emails might be one of the oldest forms of communication but it still proves to be a very effective channel. And now, you can automate your email marketing campaigns and schedule them as per upcoming events/triggers/specific actions, and a lot more. 
If you're associated with an ecommerce company, you might already be aware of the importance of email marketing. But its not only for them, it can be integrated for all kinds of businesses. You can use it to create awareness, distribute your resources, send updates, share some news, etc. 
4. Run ads on search engines and social media platforms
Advertising on social media platforms and search engines is important for two main reasons. The first being that almost 80% of your target audience is definitely present on any of these platforms and uses search engines to find solutions. 
Secondly, they're much more cost effective than advertising on traditional channels like billboards, TV, Radio, etc. So if you're getting the same amount of reach with a higher attention span of the audience, there's no reason for you to skip these ads. Platforms like Facebook Ads Manager and Google Ads are where you need to get started. 
5. Have a strong ORM team in place
With the huge amount of traffic and response that a brand can receive online, it doesn't come without some bad experiences. People vent out a lot on social media when they don't have a satisfactory experience and it's important that a brand listens to them, takes corrective action and also maintains a positive reputation online. 
Using social listening tools like Awario help you find out about the conversations happening about your company which are the best ways to improve oneself. Furthermore, you can respond to such grieving customers who appreciate such gestures from brands.

Takeaway 
To conclude, digital marketing poses a company with some great opportunities. All you have to do is take a step forward and explore these chances. 
Apart from knowing what you should be doing when it comes to marketing, you must also keep a check on the marketing mistakes you should definitely avoid making. 
That's it from us. Keep learning and let us know what you think about digital marketing in the comments section.