5 Things You Must Do Immediately After Acquiring an Ecommerce Business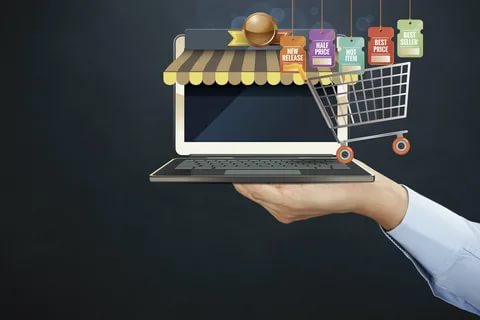 You've done your due diligence. You've looked into the business, researched its niche, and ensured you aren't in for any nasty surprises after ownership changes hands. Now that you've finalized things, the hard part is over, right? 
Not exactly. Taking up the mantle of ownership for a recently acquired ecommerce business requires a great deal of legwork. Even if the business more or less runs itself, you still need to ensure that everything's in working order before turning your attention elsewhere. 
With that in mind, here are five of the most critical tasks you must fulfill immediately after buying an ecommerce business. 
Perform a Thorough Audit
You can never be too careful. 
That may seem like a strange statement to make, given the risks associated with buying and selling online businesses. But for the savviest buyers, there's no such thing as a leap of faith. Every risk is calculated, every eventuality considered. 
For that reason, even if you've been incredibly thorough with your due diligence, the first thing you should do post-purchase is a full audit. The goal here is to identify any problem points or bottlenecks you may have missed initially. This audit should, in broad strokes, cover the following:
Inventory
An inventory audit serves a few purposes: 
Ensuring your inventory software is working properly.

Forecasting demand for popular items. 

Identifying stale inventory. 

Identifying defective inventory (i.e., products with a high rate of return). 

Identifying potential gaps/opportunities in your current inventory. 
Website
Not every ecommerce business maintains its own website. Some sell exclusively through a platform like Amazon. That said, if your new acquisition maintains its own virtual storefront, you're going to want to examine the following: 
Website performance

. Are there any performance bottlenecks? How fast does your website load? 

Traffic.

Identify numbers and sources, and determine who among your audience is most engaged. 

Content.

Does the site have a content plan, and if so, does that plan appear to be successful? 
Listings.

Ensure each listing has a high-quality photo, accurate information, and relevant keywords. 
Mobile friendliness.

Self-explanatory. How well does the site perform on Android/iOS devices? Is there a mobile app as an alternative? 
Search Engine Optimization (SEO).

This includes:
Keywords or keyphrases that typically bring people to your site. Are you properly targeting them? 

Title tags that are concise, understandable, and relevant. 

Intuitive on-site navigation. 

Optimized meta titles and meta descriptions. 
Customer Base
You also want to take a look at your new acquisition's customer base. Your goal here is to look at opportunities to improve your conversion rate and reduce your average cost per acquisition. Start by mapping the average customer's journey from start to finish, and stop and think about any bottlenecks they may encounter along the way. 
Costs
An ecommerce business typically has more overhead costs than other online businesses, including: 
Warehousing

Order fulfillment

Hosting

Marketing and Advertising 

Manufacturing/material cost

Software subscriptions

Domain names

SSL certificates

Payment processing
The Business Itself
Every business has strengths and weaknesses, and even the most promising acquisition has its shortcomings. It's important that you know what's working so you can put your best foot forward. It's also critical that you understand what isn't working, what business processes are potentially obsolete. 
Revisit Your Growth Strategy
It's been said that no plan survives first contact with the enemy. This is undoubtedly true in the ecommerce sector. Doubtless, you already have a few ideas about growing or improving the business now that you're the new owner. 
Armed with the knowledge from your audit, take a step back and think. Maybe you uncovered a few new opportunities that you can work into your overall approach. Perhaps you've identified a critical bottleneck that needs to be addressed before you can kick off your plans. 
This isn't something you should just do post-acquisition, either. Your growth strategy should be a living, breathing thing. You should regularly revisit and adjust it to ensure you stay abreast of a changing market and outlook.
Ensure You Fully Understand the Tax Implications
To say that tax law can be confusing would be putting it lightly. Unfortunately, taxes are a necessary evil and an unpleasant reality of doing business. It's important that you possess at least a passing understanding of tax legislation where ecommerce is concerned. 
You'll first need to look at where your business operates and which markets it typically serves. You'll also need to determine if your inventory is even taxable; depending on where you're selling, some items may not be. As you may expect, this can get very complicated very fast, especially if you do business in multiple states or countries. 
Per ecommerce platform Wix, the following factors determine whether you are subject to a particular state's tax regulations: 
You have a physical presence in that region. 

An employee or contractor works out of that region. 

You store inventory in that region. 

One of your affiliates is located in that region. 

A vendor such as a third-party logistics provider is situated there. 

In some states, if you have more than $100,000 in sales, you're automatically beholden to tax regulations. 
Your best bet is to sit down with a certified accountant and go over all of the above. 
Reach Out to Your Stakeholders and Suppliers
If you did things right, you've likely already touched base with everyone directly impacted by the acquisition, including employees, vendors, and other stakeholders. You should reach out again now that you've made your purchase. You don't need to do anything over the top or complicated here, though.
Just explain to them that the sale has been finalized, and provide them with a brief overview of what you intend to do, including goals, milestones, etc. 
Evaluate Your Marketing & Advertising
Your last step before settling into a day-to-day routine is to look at the overall brand of your acquisition. In some cases, such as with Fulfillment by Amazon sellers, this may not be entirely relevant. Most of the time, however, your new business had some sort of marketing plan before purchase. 
The question is whether or not that plan is beneficial to you now. Alongside your growth strategy, you'll likely want to devise a new marketing strategy. Evaluate it based on the following: 
Social presence.

How can your business's brand be improved on Facebook/Twitter/Instagram? What are people

saying

about your business, if they're discussing it at all? 

Online reviews.

Are you actively engaged in addressing negative reviews and thanking users for positive reviews? 
Return on investment.

Is the money you're putting into advertising giving a reasonable return, or are you simply burning cash? 
Potential opportunities.

Are there any demographics or niches your business isn't targeting that it could be? 
Buy Smarter, Sell Better
The process of purchasing an ecommerce business can be exhausting, but it's only the first step. Whether you want to resell your new acquisition later or simply build it into something great, you have a long road ahead of you. By this point, you've already taken the first steps.
The rest is up to you. 
About the Author
"Christopher Moore is the Chief Marketing Officer at Quiet Light, which specializes in helping clients sell their internet-based businesses. Additionally, he founded Gadabout Media LLC to inspire, educate, and unite others by creating visually stunning content for clients."