What's drop shipping & how can it help you start an online store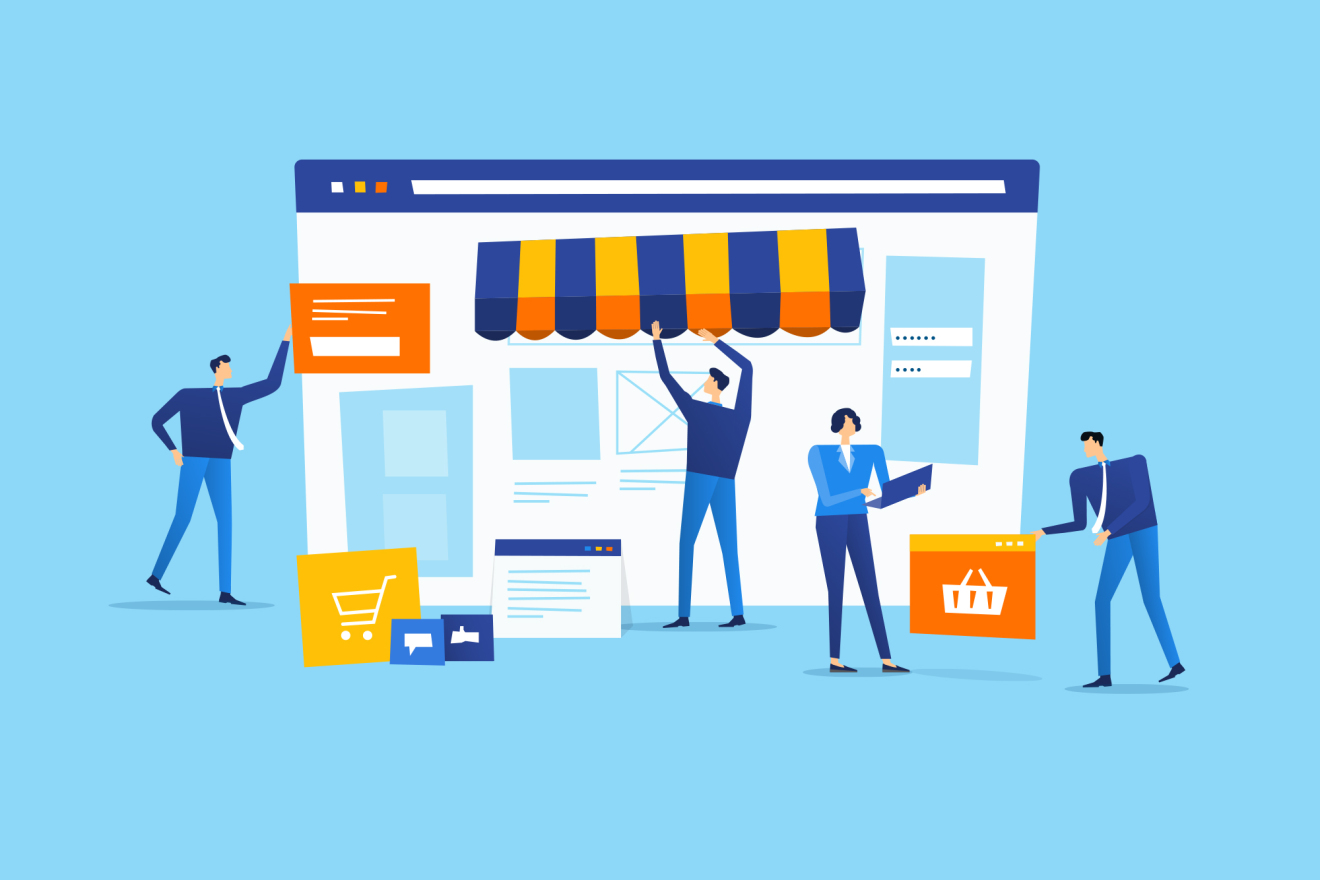 Dropshipping is the ideal business for those who are looking to start an online store. If you think you have all that it takes to market and sell products but you don't want to deal with the challenges of managing inventory and shipping, dropshipping is the ideal business opportunity for you. 
There is no need to rent out space for inventory or pay for the product until it reaches its intended customer.  If you are ready to invest your time and effort, there is nothing that can stop you from building a successful brand.
According to reports, the ecommerce industry generated over 3.5 trillion dollars in 2019 all across the world. This is your sign to jump into entrepreneurship. Dropshipping is the least risky way to make that happen. It is one of the most lucrative options to make money online.
In this article, we are going to share with you some tips that will help you start your ebay dropshipping business. But first, you need to come up with the right dropshipping idea. So without further ado, let's get to the details.
Niche selection:
The first step to start your dropshipping business is niche selection. You have to choose a niche you are interested in. If you choose a category of your interest, it will be easier for you to promote it. A laser-focused niche will allow you to create a marketing strategy specific to your selected niche. It will be difficult to market a wide range of products.
Make sure you are passionate about the category you have selected because you may end up getting bored while marketing a category you have no interest in.
Do competition research finalizing the niche:
Before starting your online dropshipping business, you should be familiar with who you are competing with. There are millions of dropshipping stores. Moreover, you also have to compete with retail giants like AliExpress and Amazon. But that doesn't mean you need to select the items with little or no competition at all. That indicates, people are not interested in this product and its demand is low.
Look for the products with high demand and effectively market them. Products with low demand often have high shipping charges. Sometimes there are manufacturing or supplier issues and in other cases, the profit margins are not that attractive. The products with high demand often have low shipping costs and a lot of people are interested in buying them.
Finalize the supplier:
You need to be very careful while choosing a supplier to partner up with. Choosing the wrong vendor will not only ruin your business but your reputation. Therefore, it is important to take some time while making this decision. Do your research. Go through the reviews and choose the supplier with the most positive customer response.
Choose a supplier who is easy to communicate with because most of the suppliers are located overseas. Make sure you and your vendor understand each other. This is very important to make remote communication successful. If your chosen supplier is difficult to communicate with, you should keep searching for a better supplier.
Create an online store:
Build an ecommerce website or use social media to start your online store. Optimize your website for different search engines and run effective SEO campaigns. Interact with your audience and respond to their queries on time.
Develop an effective marketing strategy:
Identify your audience and create a strategy that suits their taste and preference. Make your message the focus of your marketing strategy and communicate it the way it is easy for your audience to understand. Analyze and optimize your strategy to drive the best outcomes.
Wrapping up!
Dropshipping is the ideal business for those who are looking for a hassle-free way to make money from home. You don't need to pay for the items before they reach your customers. There are high-profit margins. You don't need an office or space for inventory. All you need is an internet connection; lots of time, good marketing and business management skills and you are good to go.