7 Ideas to Achieve Your Business Goals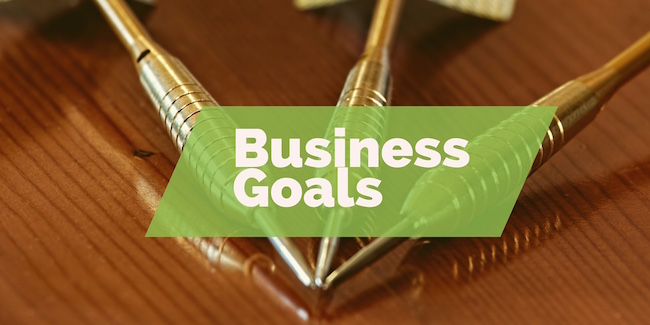 In this article, you can read about some ideas to achieve your business goals by using mobile apps and other online platforms to boost your business capabilities. Read on!
Boost Your Marketing Strategy with Geo-Location Data
Smart phones enable you to gather details about people, including their geographical position. That is why it is possible to set up tailored promotional strategies for goods or services that are in demand in a given region. 
You're sure to attract more buyers this way than you're selling your products to people that are looking for them.
Make Effective Use of Push Alerts
Push alerts have a direct effect on the attention of the customer. People are stuck to their devices, and they're always checking them out. 
Push alerts are really useful since they will see them straight away. What makes the difference between a successful and a poor push notification is the importance of the details to be presented. 
When it comes to time-sensitive details, such as ride sharing or delivery service, users keep push alerts on because of their ease. Reach regular customers to make your push message meaningful. Send sales and discounts that are available only for people in the immediate proximity of one of your shops. 
Or establish a time frame, where anytime the customer leaves the cart on your ecommerce site, give them a push update within 24 hours to get them back to the purchase experience. You should also encourage a discount on the products they were buying.
Create Diverse Offerings for your Consumers
The quantity of data gathered through smart phones, geo location and mobile campaigns, is an asset that expands over time and enables very unique and personalized promotions to be created for each person. 
For example, you can use your mobile app to track down potential customers that are using your app to ask them questions about a product without buying it and give them a discount coupon.
Allow Auto-filling of Forms on your App
What do you want users to do while they're on your platform? Fill in a request, sign up for newsletters, or make a purchase? In all these scenarios, since the most valued characteristic of apps is their promptness, any function must be easy and done in as few steps as possible. 
For instance, one of the most tedious mobile tasks is to fill in a form. Mobile applications are able to auto-fill any details relevant to the address of the device, making them more convenient.
Provide Value to Users Even if They Don't Make Purchases
Another way to maximize your app activity is by giving consumers extra value in terms of price, accessibility or unique benefits. Let all who use your app feel like a unique member of your customer base, give a sample of upcoming items and deliver exclusive discounts. 
Consumers can value and return the favor by purchasing items. It will be worth the investment to curate a blog section or something similar on your platform as this will also give you an excellent opportunity to covertly market your services to relevant customers.
6. Design Your Platform with Your Business in Mind
Building a mobile app for your business is not a simple job, particularly if you offer a broad variety of goods. Creating a mobile software that enables consumers to order from smartphone with only a few taps might be a feasible option. 
However, you need to make sure that the buying phase is really fast and smooth. Allow consumers to store payment data conveniently during their first order so that they can skip this stage with their next transaction and make the process much quicker.
Develop Loyalty Programs for Regular Customers
You can easily use your mobile app to identify which customers are making repeated purchases. Loyalty program are a direct and very efficient way to attract and retain more clients. 
Every faithful consumer implies a frequent order and thus a guaranteed return. If you provide your customers with enticing offers they will be more likely to make purchases as a result.
If you want to build a mobile app for your business, you should check out Builder.ai and create the app of your dreams. Good luck with your software development journey!