Top Microsoft Azure Certification Path in 2022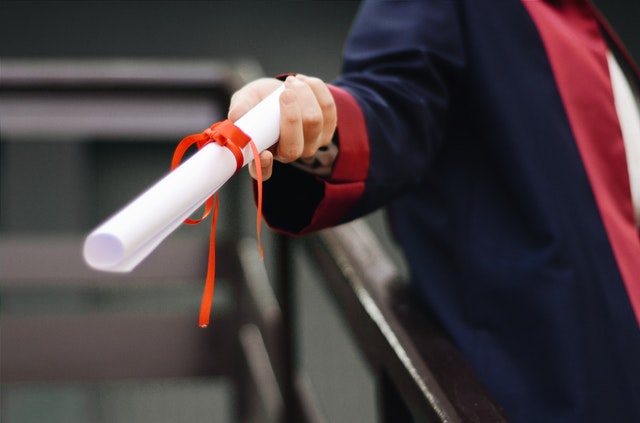 As technology advances, there has been a steady increase in technological platforms that have seen changes. In 2018, Microsoft announced significant modifications to its approach to Azure certification to make the certifications more specific to roles.
In this article, you'll learn more about the most effective Azure certification for newbies. These certifications will allow you to get a better job opportunity.
In Microsoft's best Azure certification, Cloud Computing is now a technology innovation that is advancing technology in the 21st Century. This has led to massive changes to the storage systems of businesses. Today, Cloud Computing is becoming revolutionary in the world of computing and freeing the company from issues such as inadequate capacity storage as well as high operating expenses, high maintenance costs, inadequate security, to mention a few.
Overview
Microsoft Azure is one of the most renowned service providers for Cloud Service in the market and expanding at a rapid rate. It combines distinctive features, the highest flexibility, continuous innovation, and a straightforward method. It is rapidly gaining popularity in the Cloud Computing field and provides better employment opportunities.
If you're looking forward to launching a job with Microsoft Azure Cloud Computing, then you can work as an expert in your field to get to the next stage. You can also earn the certificate of competence of a person who can compete for higher-paying jobs. Best Azure certification training on the internet is well-known and admired because of the variety of opportunities.
After completing this azure certification course, the median salary for a professional certified by Microsoft Azure is between 150000-$250000 per year. That means 57% of businesses employ the knowledge and skills acquired through Microsoft Azure professionals. They also hold the legally valid Microsoft Azure certification for their specific cloud area.
About Azure Certification
Microsoft Azure certification is currently getting a lot of attention in the technology field. It is regarded as the key to obtaining an excellent job in well-known MNCs. You can obtain the top Azure certification in 2020 of Microsoft Azure for windows. It's now available as a cloud computing service that Microsoft initially created.
What are updates and changes on the Certification Exam?
Here is where you can get an idea of the exam modifications planned:
Microsoft recently announced that the new replacement exam would be offered in the field of Microsoft Azure. The exams that are part of this category include certifications such as the Azure administrator certification, Azure developer Azure AI accreditations, and Azure solution architect. These exams were created to replace the previous examinations.
The certificates awarded to candidates won't change. However, the tests required for obtaining the certificates will be revised. Nothing has been made public other than the announcement from Microsoft's self-updates. But, take a read of the article below to get more information.
Azure Administrator Associate: A-103 will be replaced by AZ-104 and implemented in March 2020.

Microsoft Certified: Azure Developer Associate: AZ-203 will be replaced with AZ-204 to be held on February 24, 2020.

Microsoft Certified: Azure Solutions Architectural Design: AZ-302 and AZ-303 is replaced with AZ-303 and AZ-304, implemented in March 2020.

Microsoft Certified: Azure AI Engineer Associate: AI-100 is replaced by AI-102 to be completed in March 2020.
It is important to remember that certification earned will not change at any time. Only the test which is required to pass will be changed. The announcement also includes the modifications in each segment of the examination process.
Trending Azure Certification
The most significant ones are
Microsoft SQL fundamentals

Microsoft Azure administrator

Microsoft Azure security engineer (that means the associate test is AZ 500)

Microsoft Azure developer (that means the associate exam AZ 213)

Microsoft AI engineer (that is an assistant exam called Microsoft AI engineer (also known as an assistant exam)

Microsoft Azure data scientist
Role-Based Certifications in Azure
To align the Azure certifications to most jobs in the field and make them more industry-specific, Microsoft has now curated the certifications according to the importance of focusing on the most critical work roles within the cloud domain. Some of them can be found here.
Cloud administrator, cloud solutions architect, cloud developer, and DevOps engineer. Microsoft is now offering a range of tests to pass to obtain certifications related to Azure. Five Microsoft certifications can be used to perform the jobs listed above. The certificates are classified into different levels. Take a look at the table below.
Two associate-level exam candidates accompanying associate-level certification must pass to attain an associate-level certification.
The basic level certification is based on a single exam that candidates must pass to obtain a certificate at the primary level.
Expert-level certification is a requirement to pass two exams of expert level. Associate certification is not a requirement, but it is possible to take this route and follow it up with advanced-level top Azure certification.
Conclusion
If you want to develop the abilities and knowledge required to understand Microsoft Azure, you must go forward. Cloud Computing is now famous worldwide and has become an excellent platform for the IT business. If you decide to take the Edureka HTML0, you will reap the advantages.