Why is the FamiSafe app considered the best app for location tracking of kids?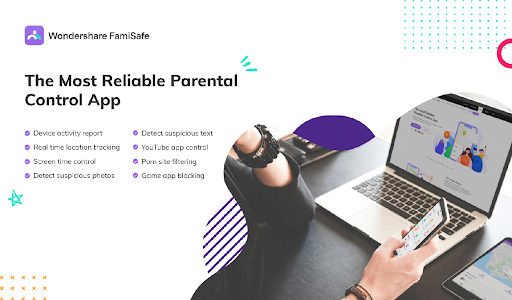 Parents take their children to several places to visit. But they are sometimes lost in unfamiliar places. Searching for kids in a crowded area can be a challenging task. That is why we provide smartphones to kids to communicate with them on call or send them text messages. If kids are very small and do not know how to operate phones, they need a mobile location tracker app installed on their smartphones. In this way, they can make their search process easier by knowing the exact location of kid's smartphones on Google map using a GPS tracking system on FamiSafe app.
FamiSafe is the best app for parental control with mobile location tracking. This app is compatible with both android phones as well as iPhones. Android users can download the FamiSafe parental control app directly from the play store app. Apple users can download the FamiSafe app from their app store. Using this app, we can easily track kids' live location and ensure their safety from kid's kidnappers.
A common solution to track the live location of kids
One of the most common solutions to track a child's location is to use the Google chrome parental control feature on kid's phones. By enabling this feature on kid's phones, we can find track the location of kids efficiently.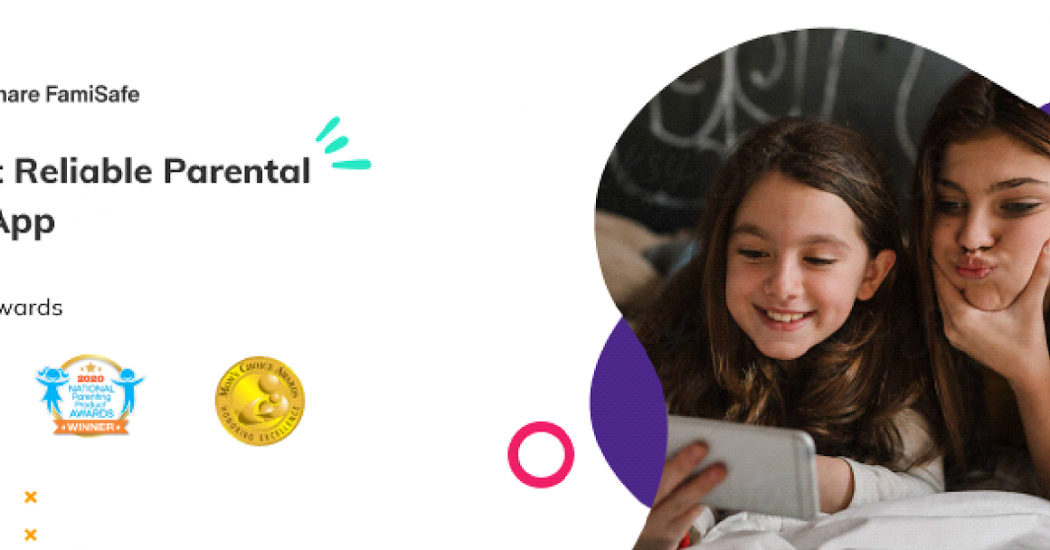 Features of Wondershare FamiSafe app
Real-time location sharing:- FamiSafe is enabled with a GPS tracking system that allows it to detect the location of the kid's smartphones remotely. The information provided by this pp is 100% accurate and reliable. That is why it is used by many parents who want to ensure the safety of kids from kidnappers, especially when they are returning home from schools or tuition classes.

Location history tracking: Sometimes, we would like to track kids' location history to ensure their safety against potential dangers.

Geofencing setting: FamiSafe has Geofencing features to ensure that parents are notified if kids are visiting or are near places that are inappropriate and unsafe for them.
How to install the Wondershare FamiSafe app on kid's smartphones?
If we want to download the FamiSafe app on kids' Android phones, we can search this application on the play store app. If our kids have iPhones, we can download and install them directly from the app store of apple devices.

Once the installation of FamiSafe is done successfully on kid's smartphones, then we can monitor their online activity or track their live location from the parent device remotely.
Other useful features of FamiSafe
Limit the screen time of kid's phone:- Kids love to play games on their smartphones. The download fighting or racing apps are addictive. They spend a long time playing these games that affect their study. To ensure that their performance in the study is not affected, we can limit kids' screen time using the FamiSafe app.

Activity reports:- FamiSafe app provides activity reports on a kid's phone. Using this activity report, we can know which app was recently installed or deleted on a kid's smartphone. Not only this, but we can also check the most time-consuming app on their device.
Price Plans of FamiSafe
There are three paid plans that users can upgrade while using the FamiSafe app. They are monthly, quarterly, or annual plans. The FamiSafe annual plan costs 59.99 USD; the quarterly plan costs 19.99 USD, while the monthly plan costs 9.99 USD. The details of the plans can be checked from the official site of FamiSafe.
Download link for FamiSafe app in Play store
https://play.google.com/store/apps/details?id=com.wondershare.famisafe
App Store
https://apps.apple.com/us/app/famisafe-parental-control-app/id1385417904  
Amazon Store
https://www.amazon.com/gp/product/B0876SHYGC
Conclusion: – FamiSafe is the most reliable and trusted parental control app with a real-time GPS tracking feature. This application can generate activity reports on kid's phones, filter the web contents and determine the most time-consuming apps. We can also impose restrictions or block certain apps during specific hours and limit the screen time on a kid's phone using the FamiSafe application. The application file size is less that consumes less space on the device. This application can be installed safely on android or iPhones as it does not contain any virus or malware. The application can be used for restricting the inappropriate or adult sites to be accessed on a kid's phone. In this way, we can monitor their online activity minutely and ensure they are protected from cyber bully or online predators.