7 Steps to Make an Android App Without Any Coding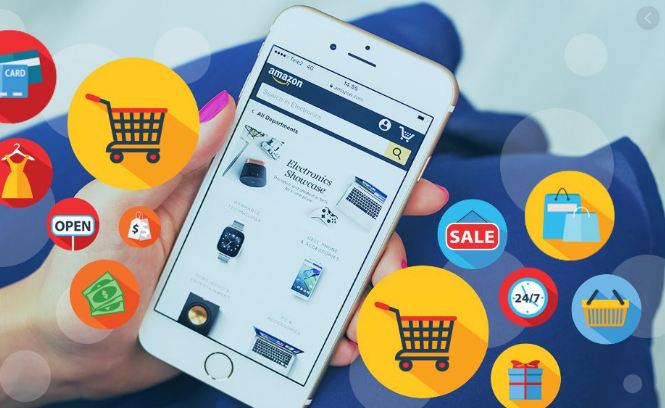 If you want to make a mobile app, Android is the most accessible platform on the market. In this article, you can read about how to design an Android app without having to write any code!
Step 1 – Choose a No-Code Mobile App Development Platform
The first step is to choose a reliable and accessible online software development platform. Ideally, your chosen platform should let you build an Android app that is comparable to apps made with native Android app-building software.
Builder.ai hosts a low, no-code app builder called Builder Studio. This creation suite lets you build applications for mobile devices running on Android OS. The development process features human-assisted AI that assembles your Android app using a library of reusable features.
These features include essentials your app needs, like Facebook login, shopping cart or push notifications. These features get customized with the help of human talent from across the globe.
Step 2 – Decide On Your Software Type
Builder.ai lets you create for just about any platform, from a mobile app to a desktop app, wearable app, web, or something else.‍
Just select 'mobile app' as a type of software from the list of available options. Note that with Builder.ai you can create a native-quality Android app without any problems, and the app will function on any Android device.
Moreover, if you decide to bring the app to iOS in the future, you won't have to redesign your app from the ground up, as your existing Android app can be easily be reconfigured to fit iOS specifications with Builder.ai

Step 3 – Select a Similar App to Your Idea
Builder.ai makes the creation process easier by giving you a head start. When you've selected 'Mobile App', you will be presented with a variety of existing app designs, and you can choose the most similar one to your Android app idea.
There are hundreds of app templates available to get started with, whether you want to build an online retail app, a delivery app or something different. This approach to app development requires no coding skills, and ensures that your app has all the essential features that a leading app in your market segment should have. ‍
Step 4 – Choose the Features You Want
Once you have selected an app that is similar to what you're trying to make, the Builder.ai creation suite will implement all the essential features you might require. You can view the existing features of your app or make additions as you see fit.
Go with the auto-suggestion or add any custom ones you want in your application. You can also customize the user interface and incorporate your own branding. And the best part is you can do all this with just a few clicks!

Step 5 – Pick the Launch Platform
After you've finalized the list of features to include in your app, you can begin the development process.
What you need to do is select Android as your launch platform from the list of available platforms.
Step 6 – Select Your Team and Delivery Time
Choose the team from the global time zone you prefer and your delivery time. This will have a major impact on how quickly your Android app is developed.
The team you select will be responsible for ensuring your design choices for the app all come together to make a functional piece of software that satisfies your needs.
The delivery time for your app depends on how many additional features you decide to include when you choose your project roadmap. With Builder.ai you can choose to include a prototype and MVP version of your app.
Step 7 – Launch the App
Once you reach the end of the development cycle, you're ready to launch your Android app. Builder.ai can help you prepare for a successful launch.
Builder.ai provides its users with a variety of post-launch offerings, including Builder Cloud, which will take care of your cloud storage needs, and Builder Care, which will provide maintenance and technical support for your app.