Retail readiness: 5 Tips To Optimize Amazon Product Pages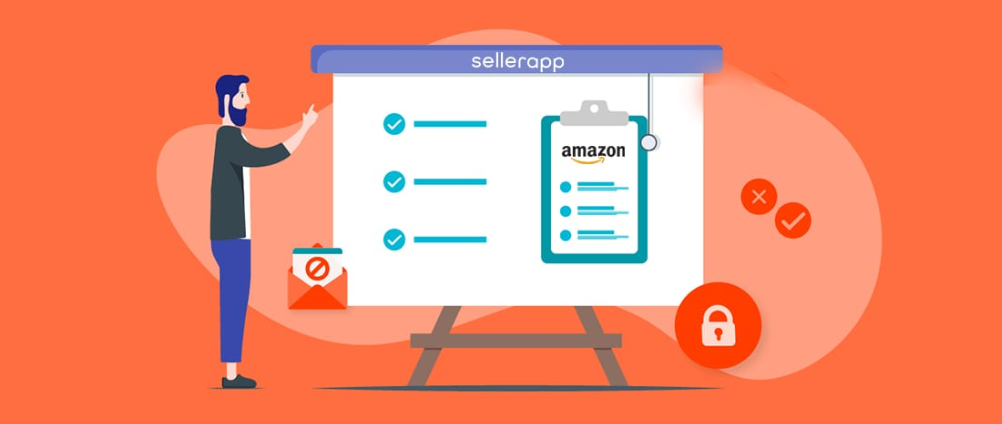 Before launching or promoting products on the Amazon marketplace, sellers and vendors must be sure that they are "retail-ready ". Making sure every detail is perfect is a key element in creating a successful campaign. When it comes to advertising on Amazon, retail readiness becomes a key concept for achieving great results. 
So what does the concept of retail readiness imply?
The concept of retail readiness is relevant to any advertising campaign that generates traffic on Amazon. It allows amazon ungating service and Amazon customers to have a positive experience and ensures the right information to enable them to make a purchase decision. All it takes is a quick and easy review to ensure your campaigns are set up for success. This process is to make sure that the product pages are complete and detailed, in order to be able to attract potential buyers and to help generate a good amount of traffic and conversions through Amazon Advertising campaigns. 
Retail readiness is applicable to all advertisers (therefore both sellers and vendors) who sell products on Amazon and who promote them through planned advertising campaigns on the Amazon platform. The product page is where shoppers make their final product selection, and thus plays a vital role in their shopping experience. It also acts as the brand's "online space", offering advertisers the opportunity to differentiate their product from competitors. To understand the importance of retail readiness, it is necessary to keep in mind that the possible buyer can evaluate the quality of the product only by looking at its page, which must therefore be able to reflect the real qualities and characteristics of the item on sale.
To optimize the item page, retail readiness is evaluated based on the presence of a series of characteristics and details, starting from the ASIN and then arriving at all the other elements in terms of content and presentation of the page.
When can a product on Amazon be considered "retail ready"?
Amazon Advertising has drawn up a checklist with real guidelines on how to combine all the elements to be included in the product page effectively. When the product you are selling is considered "retail ready", it means that its product page includes all the information necessary for a customer to make a purchase. The elements that can never be missing are the following:
Title & Pictures
The most important part is definitely the title and the images of the product, as they will be the first two things the user will notice when he arrives on the page. Therefore, the title must be clear and concise (using specific keywords) and must include details such as quantity, color and material. Assuming that online products without images don't sell, it's critical for Amazon sellers to include high-quality images that offer detailed visuals of the product or its unique features.
Bullet Points & Product Description
Amazon allows sellers and vendors to use a bulleted list (of up to 5 points) to indicate the characteristics
of the product, which include: how the product is used, what are its main features and any information on guarantees, model numbers, assembly instructions and other essential data. Although the description of the product plays a less important role than the bulleted list, it is still essential to emphasize the ethics and history of the brand. This section of the page must also contain relevant and relevant keywords.
Customer Reviews & Star Rating
According to Amazon data, 97% of users consider reviews in their buying process, 92% do not buy products without reviews and 73% prefer discursive reviews to just rating. This demonstrates how even a single review can determine immediate and measurable sales results. To be considered retail ready, a minimum of 15 reviews per product must be achieved. As for the star rating, however, it is essential to achieve a rating of 3.5 stars or higher, as this will give you more chances of conversion and leads.
Inventory 
Product page retail readiness is not only related to a positive customer experience, it can also have a direct impact on advertising, particularly when it comes to inventory, and therefore stock. For active ad campaigns, inventory issues can impact campaign performance. For this reason, it is of fundamental importance to check that the products are always available, both to guarantee a positive shopping experience and to avoid losing sales (and to have the opportunity to win the 'buy box').
A + Content
The customizable section of the A + Content allows brands to add extra features such as images, graphics, tables and narrative comments to product descriptions. Using this tool, you can describe the characteristics of your product in an original way, while also giving you the opportunity to tell the story of the brand in a unique way. When used effectively, the A + section can result in higher conversion rates (5% higher for A + and up to 20% higher for A + premium), increased traffic and increased sales. 
In conclusion, to optimize and make the most of your advertising investments on Amazon you must first diligently ensure that all products are "retail ready", and therefore optimized, profitable and ready to buy. Without the proper preparation, investing in product pages would only be a waste of marketing resources.