All you need to know about the Dubai Shopping Festival 2021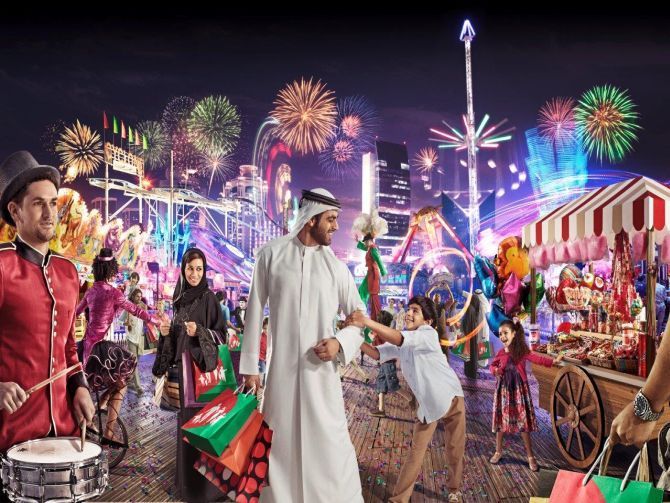 Are you someone who loves to shop during sales and buy products at huge discounts? If yes, then you must not miss the Dubai Shopping Festival 2021. With mouth-watering deals, this festival is back with its 25th edition this year from 26th December 2020 to 30th January 2021.
The Dubai Shopping Festival or DSF is a one of a kind festival that is also the recipient of the Guinness World Records. It is a long-running extravaganza that includes irresistible shopping discounts, decorations, lights, and fireworks. The festival is not to be missed if you are visiting Dubai for New Year's and is worth taking a travel loan if you can't afford a trip to Dubai right this second.
Location of the festival
The Dubai Shopping Festival is one of the biggest and most incredible shopping festivals in the world that is unlike any other festival you have seen before. The festival is held in multiple venues and locations throughout the city. The multiple venues for the festival are:
Dubai Malls: The festival is held in the most famous malls in the city such as Dubai Mall, Ibn Battuta Mall, Mall of Emirates, and Festival City Mall.
Ancient Souks: The ancient souks of Dubai are also worth visiting for great discounts during the festival. Some of the popular souks are the Gold Souk, Perfume Souk, Spice Souk, Textile Souk, and many more.
Best things to buy at DSF
The DSF is known for some amazing deals on popular brands like Gucci, Versace, Prada, Armani and more. So, you want to attend the festival but are low on funds? Don't worry as taking a personal loan for travel is a convenient way to finance this trip.
Things to buy at DSF 2021:
Gold
Apparel
Watches
Cosmetics
Home Décor Items
Leather bags
Highlights of DSF 2021
While the Dubai Shopping Festival has the best shopping deals on brands, it also has some beautiful decoration. The malls are decorated with beautiful lighting and you get to see the city of Dubai in a festive mood and ambience.
Another thing you must look for is the fireworks that make the skies light up and come alive at night. What's more, the festival also offers some great food stalls with multiple cuisines and cosmopolitan culture that is worth experiencing. Taking a travel loan at personal loan interest rates is a great way to experience this joyous festival.
COVID-19 guidelines to be followed:
Tourists must have the COVID-19 – DXB Smart app downloaded on their phone.
All visitors attending the DSF must have a polymerase chain reaction (PCR) test and get the negative result printed.
Tourists must have medical travel insurance that covers international coverage.
Tourists must sign a health declaration form.
Therefore, the Dubai Shopping Festival is a great time to visit the glamorous city of Dubai. You can avail a personal loan to finance your trip as personal loan eligibility is easy to fulfil and you can get low-interest rates too. So, mark your calendars for DSF 2021 and have a great time shopping in Dubai!