5 Best Android Apps To Edit Videos For YouTube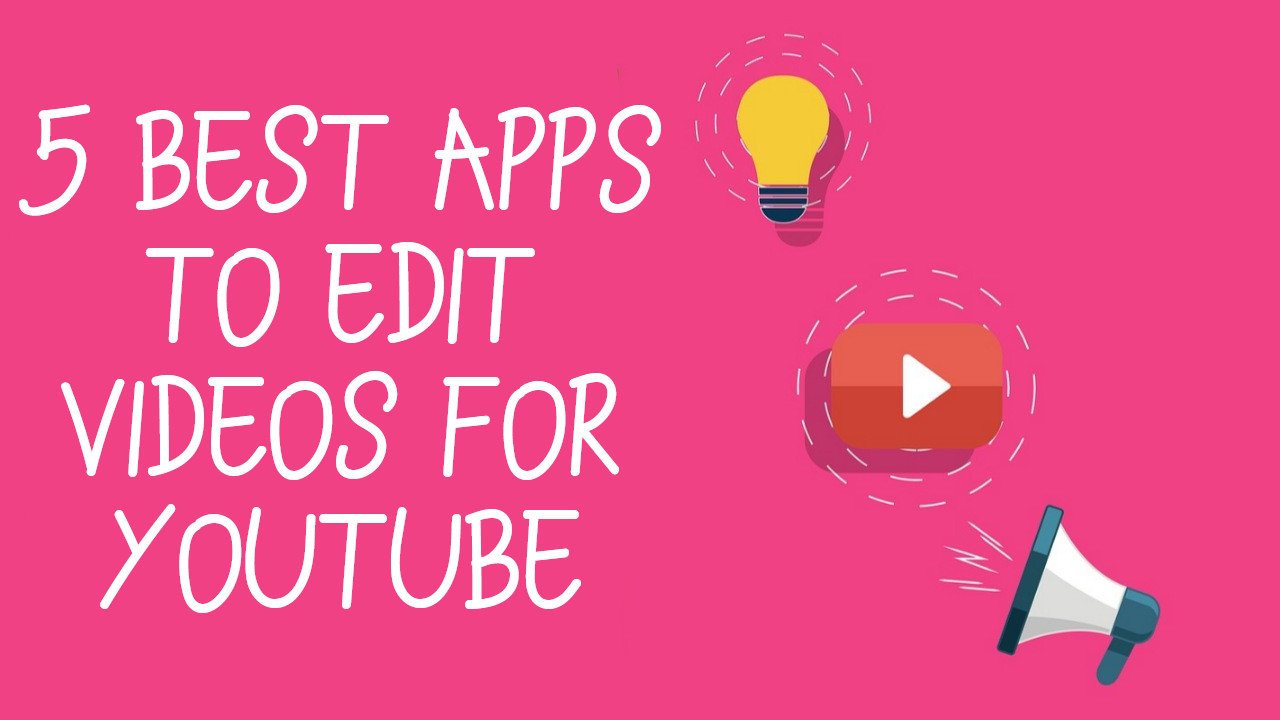 In this post, we will give you information about some android apps to edit videos, so that you can easily edit your videos. These apps will helpful for you.
There are many apps to edit videos available for video editing on Google Playstore but most of the apps do not work according to our requirement, due to which the user has to try many apps.
In this era of
technology
, many people make videos on youtube and other platforms. But not everyone has money who can hire professional editors and get their videos edited.
5 Android Apps To Edit Videos
We have gathered some such selected apps to edit videos by doing research. No need to learn professional video editing skills. These apps will make your video editing work easier, which will save you a lot of time.
1. Vita App
Vita is one of the best app out of apps to edit videos. This is a new app. In this app, you can make your videos attractive by using effects. This app is specially designed for Indian creators.
You can also make slow motion videos in this app. This app can also be downloaded for iOS. You will like the shape effect in this app. This app doesn't lock pro features or ask to watch video ads.
It is interesting that you can remove the watermark by going to the setting of this app and it is absolutely free. You can select music according to the video mood in this app.
2. KineMaster
This app is also a great video editing app. It has many helpful features. Many professional youtubers use this app for video editing. It is a fully featured app which is available for iOS besides Android.
In this app you will get the
feature of chroma key
available from which you can easily edit green screen videos and change the background. The layout of this app is easy to use and beautiful.
You can select video ration and add frames to your videos. Its free version has watermark but you can remove the watermark by purchasing the paid version. It is a very popular app and has been downloaded more than 100 millions times.
3. PowerDirector
PowerDirector is also a good option in apps to edit videos. It is very similar to kinemaster.  You can add layer clip to any video in power director app. in fact you can edit 4K video files in this app.
On downloading the app from Playstore, the watermark will appear in the edited videos but you can buy the paid version of it. The easy to use layout of this app will not disappoint you.  But the iOS version of this app is not available.
If you only need this app for a short period of time, then you can buy its paid version for 1 month also at a lower price.  Content creators like this app very much. This app is 'Editor's Choice App' of 2020 in Playstore.
4. ActionDirector Video Editor
This is one of the popular video editing app. This app is one of the few apps that supports 4K video editing. You can check your device in 4K support. You can add your own music in this video editing app.
There are many features available in this app like video crop, trimming, effects, layers, clips, music and many more. This app allow you almost everything when its comes to editing quality videos.
You will also get frequent updates in this application. The cost of subscription in this app is $3.99 however if you not wish to pay, you can use free version with less features.
5. FilmoraGo
This app is a good option from android apps to edit videos in this list. This app has been created by wondershare. You will not see watermark when you edit videos. I have used this app in my phone and I had no problem with it.
You can pick and edit any video from the gallery. This app also works well in low ram devices. You will get a lot of amazing features in this application.
The effect menu is helpful to give video an attractive look. Pro subscription is also available for unlock more features in this video editing app. I enjoyed editing videos for my youtube channel.
Last Thoughts
So these are the 5 best apps to edit videos.  You can try all of the above five apps and edit videos for your content. Video editing used to be very difficult in the olden times.
But now many apps have become available on the playstore which has made the work of video editing easy. In brief, i can say these apps are amazingly best.
I treid these apps in many device and all the applications are working perfectly without any problem. Google Playstore is giving tough competition to App store. So you will get more features with frequent updates in these apps.