How Your Video Production House Can Smash the Competition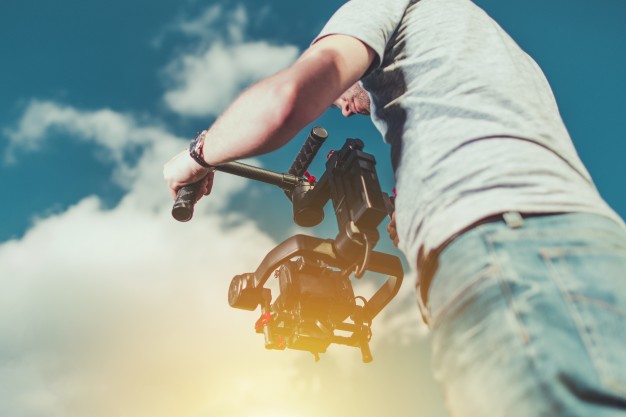 Summary
Many factors count to make a video production business successful. Keep note of the given facts and work on them to help your video production company stand out from the competition.
Main Text
Planning to start a video production company? Then you would need to know the different factors associated with running a successful video production business. In this article, we aim to highlight a few factors, which can help your production house outrank the rest and achieve success in terms of customer satisfaction, repeat business, employee growth, increased profits, creative fulfillment, etc.
Get the right team together
A video production house requires the right blend of people with the right talents. While you may be tempted to think that you can handle everything unaided, hiring talented individuals who specialize in the field can identify potential weaknesses and strengths that need to be worked on.
Equip yourself with the right (and the right amount of) equipment
You may be tempted to buy the latest camera, rig or lens available in the market. However, buy a piece of equipment only if you know you will be using it for your videos. Hoarding up on the latest and brightest equipment early on in the business can lead to unnecessary debts later on. So stick to a basic kit featuring equipment, which relates to the area of video production you specialize in. Start small and add on more equipment as you receive projects from varied arenas.
Make the portfolio relevant and relatable
A relevant and relatable portfolio is important for a video production company. Produce some videos of the content you specialize in and showcase it to clients. These videos should aim to project your skills and knowledge to clients while also being simple, meaningful and relatable to the target audience. This will ensure clients that they are in good hands when they decide to hire your services.
Maintain an online and offline presence
It is important to create and maintain an active online and offline presence to get you noticed by prospective clients. While paid ads, SEO marketing, social media posts, etc. can help you promote your video production company online, you can choose to network with similar people or companies, take part in panels or talk shows related to video production or showcase your videos in events or festivals to get noticed. Remember, the more visible you are, the more customers you are likely to attract.
Make meaningful videos
It is easy to get caught up in the act of attracting more and more customers in a bid to grow business. However, at the end of the day, your videos will do all the talking. As such, you must create and produce meaningful videos, which resonate with client expectations and requirements rather than simply showcase your skills. A client who feels you are more inclined to promote your creativity rather than his/her ideas would not want to do business with you or recommend you to others as well. The thumb rule here is to ensure that the requirements and expectations of the client are met while striking a perfect balance between ideals and creativity.
Keep on communicating
A steady stream of communication between the client and the production team is essential for the success of a video production company. Mistakes and miscommunication are common occurrences in video production and need to be addressed immediately to avoid serious setbacks. Ensure to keep clients informed of all changes made to video content at regular intervals, set up video updates, and communicate about problems as and when they occur, along with two or three solutions to overcome. This will ensure that projects get completed in time with minimum hindrances. It will also give you a chance to get closer to clients and make them trust you more.
Connect with channel partners
Connecting with channel partners can boost your video production company greatly. A channel partner is usually a company or an individual who would refer their clients to you to generate repeat business. Get in touch with companies or consultancies which outsource their video production activities to others. Connecting with one or two such channel partners early on in the business can prove to be useful for the company and help you cement your place in the industry quickly.
Deliver more than expected
The secret to succeeding in a business venture is to under-promise and over-deliver. Let's take the example of a clothing store, which marks up the price of its garments and then scales down the prices in the form of discounts, thereby exciting customers to buy from them.
Video production works in a similar way wherein you promise to deliver expectations and then go the extra mile to deliver just a little bit extra to surprise clients into remembering you long after you have collaborated with them.
For instance, creating a video that aligns with their needs and ideas is akin to delivering expectations. Gifting them additional film poster, which relates to their video is akin to exceeding expectations, which will keep you in their minds for a long time and prompt them to recommend you to others as well.